Newer posts are loading.

You are at the newest post.
Click here
to check if anything new just came in.
Trip to the Great Smoky Mountains
Although I planned my most recent trip to Gatlinburg, TN well ahead of time, I ended up making a number of changes in the last week.
My original plan was to take my sister and brother-in-law on an inexpensive nature trip that would only last 3 days and 2 nights. They cancelled on me at the last minute, so my mom and niece decided to go along instead.
Since my mom prefers shopping and Dollywood, we ended up staying 2 extra nights.
The first day we arrived around 2:30 on Saturday. This is the worst time to arrive in the Gatlinburg or Pigeon Forge area. If you are going in on the weekend, I would suggest arriving either late on Friday night (after 9 pm) or early on Saturday morning (before 9 am).
We made the best of our 2 hour deadlock tour of Pigeon Forge and Sevierville. They were having an old car show all along the Pigeon Forge strip, so it was like driving through an antique
LEARN MORE HERE
car show.  Not so bad.
Once we arrived to Gatlinburg, and got checked into our hotel room, we headed downtown. We were in walking distance, less than a block from all of the gift shops and Ripley's entertainment adventures.
We walked around a couple of gift shops and then decided to take in an attraction. I let my niece pick which Ripley's Adventure we would see. She decided on Ripley's Haunted House Adventure.
Ripley's Haunted Adventure is number 8 in the world, we were told as we purchased the tickets. It turned out to be a good scare, and I didn't think we were ever going to get out of there. (Warning: If you have bladder control problems, be prepared.)
That evening we walked around many more gift shops and art galleries before deciding we could use a snack.
We wondered back toward our hotel and decided to stop at the "It's Five O'Clock Somewhere" Bar and Grill. The bar had a live band which started at 9:00 o'clock. Since we were already in the restaurant area, we didn't have to pay the $5.00 cover charge. And my niece was allowed to stay in the restaurant area, even though she was only 18, as long as she didn't wander into the bar area. That worked out great.  The band was great and played a variety from classic rock to country.
The restaurant was a little understaffed so the service was slow. But the bar area upstairs, which I ventured into to smoke, seem to be staffed very sufficiently and had great service.
The next morning we walked down to the Log Cabin Restaurant for breakfast. We enjoyed the food and the service was great. Afterwards, we wondered through a few more gift shops trying to find souvenirs for the family.
By noon, we made it into the Great Smoky Mountains. We stopped at a couple of overlooks and riverside stops. We also stopped at the Mingus Mill and purchased some cornmeal and did the tour, which is free. The next time we definitely need to stop by the Oconaluftee Tourist Center on the NC side of the mountains, because I think we missed a thing or two there.
One great thing about the Great Smoky Mountains National Park is that when Tennessee made the deal with the Federal government, they agreed there would never be a fee to drive through the park.
After driving through the mountains, we next made our way into Cherokee, North Carolina, and the Cherokee Indian Reservation there. We got to see real Indians, and if you wanted to pay $4.00 each you could see live bears.
We shopped all of the gift shops, and went into the gift shop for the museum. Even though we didn't take the tour, we learned a great deal from the curator.
In Cherokee, we found a great little riverview restaurant. The homemade cooking was delicious and the prices were amazing.
After our visit to Cherokee, we decided to head back toward Gatlinburg. The drive took about 1 hour through the mountains without stopping.
That evening we did more shopping in the downtown area and ate at the Shoney's Buffet. The food was a little dry because they had a slow day, but reasonable compared to anywhere else we would have ate.
The next morning we checked out of our hotel in Gatlinburg and headed toward Pigeon Forge. We ate breakfast at the Great American Buffet, which must be the best deal in town. Delicious food and great prices.
Then it was time to see Dollywood. Dollywood is filled with so many things, for people of all ages.
There you will find arts and crafts made right in front of your eyes, which include: a blacksmith, a coppersmith, glassblowing, a grist mill and more.
They only have a couple of rides for those who like high adventure roller coasters and such. The Tennessee Tornado and the Mystery Mine being two of them. Definitely not for the faint of heart.
They have a whole section of smaller rides for the kids, plus different water areas, rides, and such all throughout the park.
For those who smoke, even though you can't smoke just anywhere, there are a large number of assigned smoking areas.
There is food in Dollywood of all varieties. If you can't find what you're looking for, just walk to a different section and they're bound to have it. Everything from an all-you-can-eat buffet of country style dishes, to stuffed pretzels, and chili cheese fries.
By 5 o'clock that evening, we were wore out. We headed to our next hotel reserved in Pigeon Forge. Keep in mind, one could easily stay in one hotel, but since I had originally planned to go for just the nature I had found the cheapest hotel for 2 nights. But once, we decided my mom would go, I wanted to at least have a hotel in Gatlinburg (which is a little more expensive) for a couple of nights.
After arriving in our hotel, we decided to walk to the gift shops in the area. We saw funny sayings on shirts, old time photos that you could have made, and even 10X size bloomers you could give as a gag gift.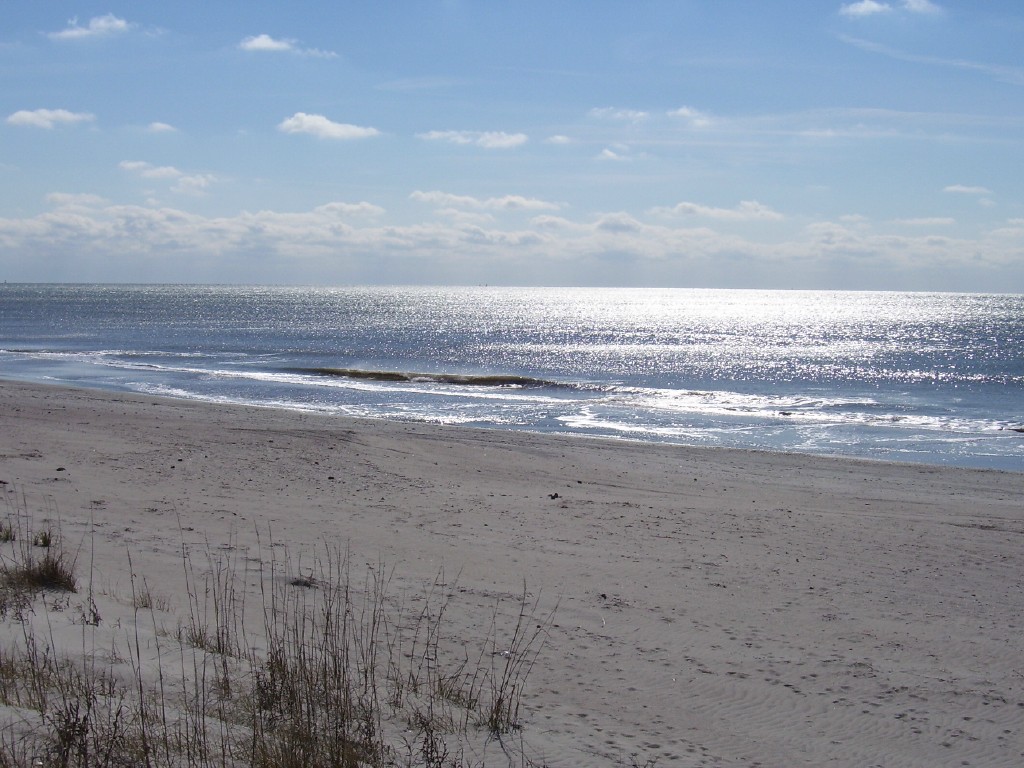 Pigeon Forge is full of many restaurants. We had our choice of BBQ joints, popular casual dining like Red Lobster and Olive Garden, or fast food. We opted just to walk to McDonald's for a snack.
The next morning we were on our way to Forbidden Caverns. Forbidden Caverns is about a 20 minute drive, just outside of Pigeon Forge, in Seveirville. The cover charge was $13.00 per person. The cave temperature is 58 degrees so we dressed in long pants and took jackets.
The tour was great. It lasted about 55 minutes. The cave tourguide included history of how the Indians had used the cave for shelter and also how the moonshiners had used the cave during Prohibition. There was even old scraps of a moonshine still which originally had existed, along with a still that the owners of the cavern had remade.
After the tour we headed back to Pigeon Forge. I had been looking forward to a place called "Wonder Works", an amusement park for the mind they called it.
The cost of admission was $19.95, and my mom was a little leery. But after offering to let her go to gift shops while we were there, she decided to tag along. This she did not regret.
This great little place is filled with amusement for everyone of every age. When you walk in you will go through a tunnel that reminds you of a haunted house. But that's very brief.
The kinds of things you find yourself with next are like a science museum, an art museum of the supernatural, an arcade, and a small amusement park all put together. My favorite was the 360, which is a bicycle ride floating on a swingset. You peddle as hard as you can and do flips across the set, 360's. It was excellent.
After many hours, and losing each other a couple of times. We decided we were hungry. As we headed down the Pigeon Forge strip, we saw a winery. Since it was our last day there, and we only had about an hour left before they stopped giving tours, we decided to stop.
We visited the Mountain Valley Winery. The tour, showing how they make the wine, and the free wine tasting only lasted about a half an hour.
Back on track, we decided to stop at the Olive Garden for dinner. We had a great time, relaxed and enjoyed our dinner. I decided since we were out of town to try something new, I tried the 5 cheese Rigatoni with shrimp. It was delicious.
After we arrived back in our rooms, everyone decided to stay in for the evening.
All in all, our trip to The Great Smoky Mountains, and the Gatlinburg/Pigeon Forge area seemed to be a great adventure, even though we had been there a few times before.
You have successfully submitted a report for this post.
http://travel.gather.com/viewArticle.action?articleId=281474977337174